PBI is delighted to welcome Mary Lawlor into her new position as UN Special Rapporteur for human rights defenders (HRDs) and excited to collaborate with her to ensure she can fulfil her mandate; increasing the security for HRDs across the world, drawing attention to their specific needs and challenges and addressing State shortcomings in terms of their protection. We had the pleasure of speaking with Mary about her priorities and goals for her new position. We were eager to ask her specifically how PBI can contribute to ensuring she has the information she needs to be able to carry out her important work following in the footsteps of Special Rapporteurs who have been such important allies to PBI in the past.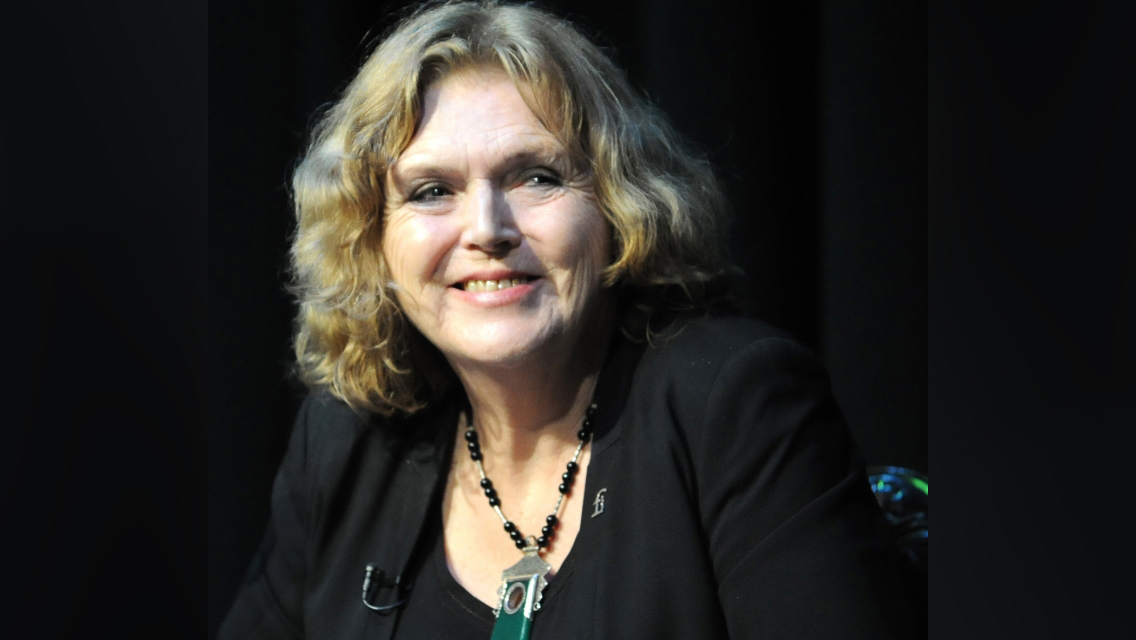 "When I started out with Front Line Defenders, PBI was one of the organisations I looked to for ideas. I really like the accompaniment model", Mary shares with us that she has known PBI for a long time and has met many people who have passed through the organisation over the years. "I think what I most admire about PBI is the fact that you're very close to defenders in places that are very hostile for defenders", she says.
Despite starting off in such a strange context with the Covid-19 pandemic in full swing and great uncertainty in terms of travel restrictions, Mary seems excited to begin her mandate and will look to civil society to support her and provide her with the much needed connections with defenders on the ground. "What PBI can bring to the mandate is its close connection with really marginalised defenders", Mary wants to ensure that she hears from vulnerable HRDs who haven´t had international connections and attention so far. She mentioned her desire to hold meetings in rural contexts, as well as the capital cities of the countries she visits, and to focus on countries that previous Special Rapporteurs haven´t yet been to.
In terms of the current situation, Mary understands that the restrictions many States have implemented with regards to certain fundamental rights have been necessary to ensure people's right to health is protected, however, she expressed concern for defenders in contexts where more draconian measures have been taken and are negatively impacting the ability of defenders to continue their work.
Digital security and criminalisation
Mary emphasised the importance of understanding the patterns of attacks against defenders, emphasising the need to pay attention to digital security and the increase of digital attacks which are often a prequal for physical violence against defenders; "85% of defenders killed last year that Front Line documented had received a mixture of online and offline threats first". She acknowledges that in the current situation with the social distancing measures, it is useful that many defenders are able to reach out to her online, yet so many others who don't have access to the internet find themselves in increased situations of vulnerability. She also recognised the security issues around several online platforms and challenges in terms of data protection.
Mary highlighted that "criminalisation is used as a tool to silence defenders", stating that defenders who face several legal accusations are often suffocated by the effort required to respond to those charges, which means they have less energy to dedicate to their human rights defence work. Mary will be focusing on human rights defenders serving long terms in prison when never having committed a crime, as well as defenders facing reprisals for their work denouncing violations in different contexts such as business and human rights.
Mary acknowledges the immense challenges that remain to improve the security for human rights defenders worldwide and recognises her own limits as Special Rapporteur, as well as those of the United Nations. However, she is eager to get stuck into her role; "'I learn by going where I have to go' – it's always been my moto!", she says smiling, quoting the poem "The Waking" by Theodore Roethke.
PBI will continue to support Mary as we support other UN Special Rapporteurs in their important advocacy with States and other actors. The protection of HRDs requires intersectional analysis and holistic measures which treat the defender as part of a wider social, political and economic context, understanding that their activism often challenges those who wield power, thus often putting them at great risk. We wish Mary all the best with her role and encourage defenders to get in touch with her so she can remain in tune with the challenges they face on the ground.